Angie Dicé: Summer Make-Up Essentials
Keep it low maintenance on these Hot Summer Days
The temperature is rising and summer is definitely upon us. Summer requires a different type of maintenance when it comes to beauty and since I recently started using makeup, I try to go with a minimalist approach.  Here are some of my summer makeup essentials that can get you through this hot humid weather . Try to go for a sun-kissed look with natural eyes and definitely a pop of color on your lips or nails.   With that concept in mind, here are some of the makeup products I will be using this summer.
Skin:  Trade your heavy foundation for a tinted moisturizer or BB cream.   Try to use one that has SPF 15, its important to protect your skin. My favorites right now are Maybelline's  Dream Fresh BB 8-1 Beauty Balm, as well as Wet n Wild's Tinted Moisturizer.
Cheeks:  Swap your powder blush for a cream based one. Cream based products are helpful in the summer because your face doesn't feel cakey and gives you a nice summer glow. I use Maybelline Dream Bouncy Blush

Eyes:  Put away your heavy eyeliner and mascara. Voluminous lashes are in this Summer. Although I'm fortunate enough to have very long eyelashes, I still like to give them volume and I use Maybelline's Great Lash in black noir or Maybelline's Full and Soft Waterproof Mascara.
Lips:  For the summer a nice glossy bright pout is ideal.  Change out the dark lip colors for something pink or coral.  I also use my new Mac Riri Woo lipstick and add gloss on top that goes perfect with my new fan. Try L'oreal Color Riche Lip Gloss in Watermelon Crush or Peach Fuzz.
Nails:  This might be a little obvious but summer is about having fun so put away those earth toned and red colors and make your mani-pedi fun. Try colors like blues, greens, oranges, and pink. My summer color is Essie SundayFunday.

Other important products I use are NYC Smooth Skin Bronzer and Wet n Wild concealer.  It's also important to wash your face at night to remover all makeup and residues left.   I use Rite Aid Renewal makeup removing cleansing towelettes & Neutrogena Oil-Free Acne Wash.  Now while these are my favorites and essential summer products, you might have your own and I'd love to hear what they are. Tag us on M3 Glam instagram using the hashtag #m3glam #glamchat #glamrocks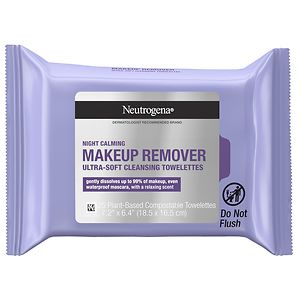 ***Please note I don't not use all of these products at that the same time. During the day or on weekdays I might put on tinted  moisturizer,  mascara, blush, and lip gloss while at night or on the weekends I may add on bronzer and concealer to cover and highlight.
Follow Angie on Instagram Maybelline82
For any question or to inquire about any Angie Dicé features email her Angie@m3glam.com
Get The Latest Glam News & Events Directly Into Your Inbox!